Poles Have Their Dander Up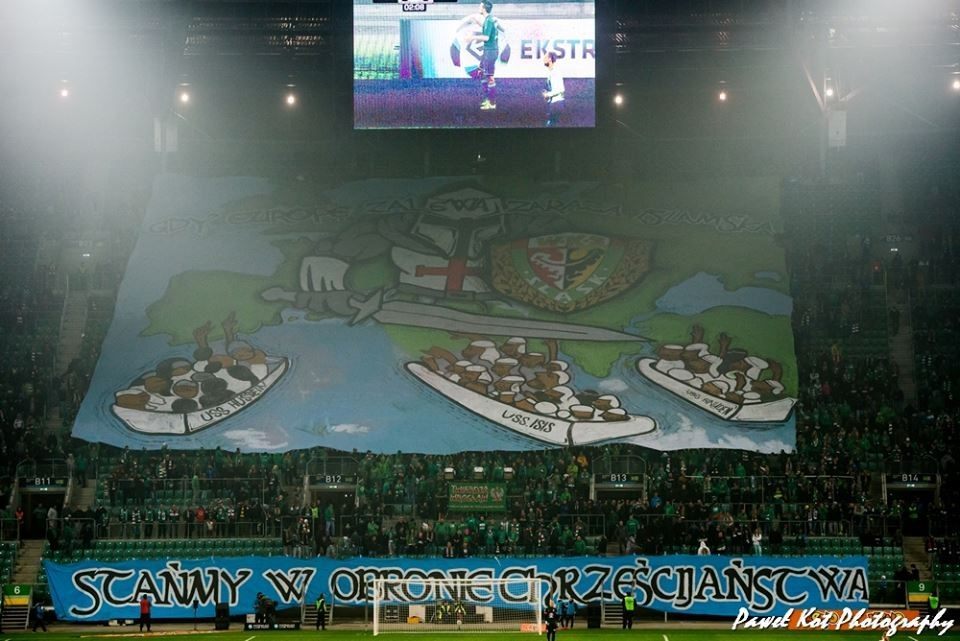 Just a week after Poland voted to kick out every left-wing member of it's national parliament, ordinary Poles have again shown the spirit which led them to elect the nationalist conservative Law and Justice party, with football fans unveiling an over-sized anti-migration banner at Sunday's match.

The hand-painted sheet, which is estimated to have been at least 50 feet tall and 75 feet wide depicts boatloads of migrants preparing to land on the southern shore of Europe. Many of the boat's crews make the one fingered 'ISIS salute'.
If I had to bug out I might add Poland to my destination list.