Bill Clinton Wants to Give 10,000 Refugees Jobs in Detroit
In a recently discovered tape from the Clinton Worldwide Inatiative In February, Bill Clinton is seen suggesting that 10,000 Syrian refugees be relocated to Detroit and given housing and jobs in the city.
Once again, this shows how the Clintons and other Democrats take the black voter base for granted. There are tens, perhaps hundreds, of thousands of unemployed people (mostly blacks) in the Detroit area. Why should Syrian refugees be given priority over US citizens, some of whom have served their country in the US military?
The importation of 10,000 Syrian refugees into the Detroit area would have a number of negative effects on its predominately black citizen base – not only in terms of jobs, but also place additional burdens on its already under-performing schools and medical facilities.
The elite always want to play god and give preferential treatment to foreigners (illegal aliens and refugees) over US citizens.
The Clintons couldn't use all their Achilles Heels if they had 50 feet.
In a previously little-noticed video from February at the Clinton Global Initiative, former President Bill Clinton suggested that the U.S. use Syrian refugees to rebuild Detroit.

"The truth is that the big loser in this over the long run is going to be Syria. This is an enormous opportunity for Americans," Bill Clinton said about the Syrian migrant crisis.

"Detroit has 10,000 structurally sound houses—10,000. And lot of jobs to be had repairing those houses. Detroit just came out of bankruptcy and the mayor's trying to do an innovative sort of urban homesteading program there. But it just gives you an example of what could be done. And I think any of us who have ever had any personal experience with either Syrian Americans or Syrian refugees think it's a pretty good idea."

It is unclear from the video why Clinton seems to think it would be better to fill these Detroit jobs with imported foreign migrants rather than unemployed Americans already living there, who could perhaps benefit from good-paying jobs.

In the video, Clinton discusses the migrant crisis with billionaire and mass migration enthusiast Hamdi Ulukaya of the Chobani yogurt empire.

Ulukaya has become a figure of controversy for his decision to fill his yogurt plants with foreign refugees rather than unemployed Americans. At the World Economic Forum in Davos earlier this year, Ulukaya encouraged other global elites to follow his lead.

The unearthed video seems to underscore Donald Trump's recent declaration that, "Hillary Clinton would rather provide a job to a refugee from overseas than to give that job to unemployed African-American youth in cities like Detroit who have become refugees in their own country."

Hillary Clinton has called for a 550 percent expansion to the importation of Syrian refugees. Based on the minimum figures she has put forth thus far, a President Hillary Clinton could potentially import a population of refugees (620,000) that nearly equals thepopulation of Detroit (677,116).
If Donald Trump is smart, he will discuss this in his labor day visit to the black church in Detroit.
Hat tip: Breitbart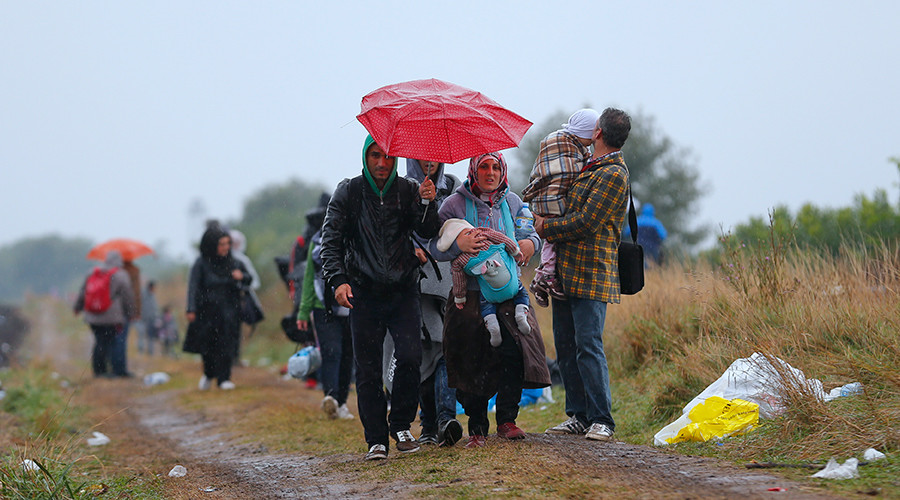 As if Detroit doesn't have enough problems. And, between Dearborn and Hamtramck it already has its share of Muzzies.