Media Views Criticism as Danger to Democracy
Not just in this election, but in every recent election, independent sources like Pew and George Mason University have demonstrated that the US media overwhelmingly favors the Democrats by communicating a far more favorable percentage of stories about the Democrat and a far larger percentage of negative stories about the Republicans.
This has been happening since Watergate, if not before. Recently BJG reported the results that only 32% of Americans, primarily Democrats, trust the US media.
The US public is becoming aware of the bias and outright dishonesty of the US media and members of the media don't like it a bit. CNN's Chris Cuomo, not the brightest of people, labeled criticism of the media by Trump and his supporters not a threat to a free press, but called it a "danger to democracy."
It's not a danger to free press and democracy for the media to be openly biased and dishonest, but it is a danger if anyone dares to call them out.
Triggered journalists from across the nation are bemoaning the treatment members of the press are receiving at Trump campaign rallies from Trump supporters the media routinely misrepresents as ignorant racists, fascist Nazis, or disenchanted working whites.

With increasing regularity, these journalist snowflakes are "reporting" their victimization at the hands Trump supporters who chant mean things like, "CNN sucks" and call them names like "presstitutes."

For members of the media elite, the occasional taunts and jeers signal a dangerous threat to the free press. During an interview with Kellyanne Conway on Tuesday, CNN's Wolf Blitzer breathlessly asked Trump's campaign manager to ask Trump to stop calling out the press at his rallies because he is scared "there could be an ugly incident" between Trump supporters and the "hardworking young journalists" who cover his rallies.

A quick review of media stories over the last two weeks reveals more than a dozen articles in major publications with the same "journalists victimized by Trump supporters at rallies" narrative. Trump supporters endure long waits, messy parking, and often obstructed view seating to rally for their candidate. The press, on the other hand, is given their own entrance, sectioned off seating, and protection from event security and the Secret Service.

After an exhaustive search, this Breitbart reporter could find exactly zero incidences of members of the media being physically attacked or assaulted at Trump rallies. None of this has stopped the misleading characterization of Trump supporters creating a "menacing" and "dangerous" environment for these special snowflakes.
Hat tip: Breitbart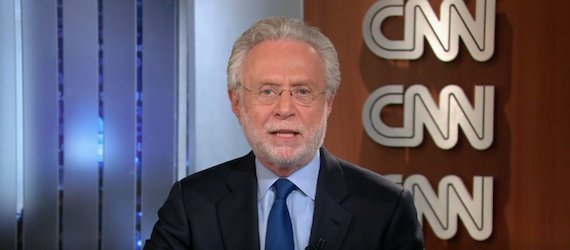 What's the difference between a prostitute and a "presstitute"? Prostitutes have higher moral and ethical standards.