No Difference Had Hillary Been Elected?
NeverTrumpers won't give up. Even though President Trump is appointing more conservative judges than any President in recent history (including Reagan), illegal immigration is down and actual deportations (not turning people back at the border) are up, more people are employed than at any time in our history and Trump is actually attempting to de-fund Planned Parenthood, NeverTrumpers like John Podhoretz, William Kristol and the girly men at National Review still claim there would be no difference if Hillary Clinton had been elected.
Daniel Greenfield writes in frontpage.com:
What difference does it make?

Bad ideas work their way back to worse premises. The 'worse premise' of the bad idea of NeverTrump was that it didn't really matter if Hillary won. It was an echo of Hillary's infamous Benghazi testimony.

What difference does it make anyway if the woman behind the Arab Spring were running our foreign policy and if the Clinton Foundation's gallery of rogue donors were running everything else?

It sure as hell didn't make a difference to NeverTrumpers who were too busy grading Trump on table manners and finding implausible reasons to believe that President Hillary Clinton wouldn't be so bad. NeverNeverTrumpland became its own echo chamber with no one to call out its crazy delusions.

Trump won, Hillary lost and NeverTrumpers clings to its "What difference does it make" premise.

At the New York Post, John Podhoretz insists that, "Hillary's White House would be no different from Trump's."

Bad idea meet worse premise.

"The astonishing answer, if you really think it through, is: not all that different when it comes to policy," he claims.

Only in NeverNeverTrumpland could anyone come up with an "astonishing answer" like that.

It's an astonishingly astonishing answer since Hillary's platform called for ending deportations of illegal aliens and allowing them access to ObamaCare. That's slightly different from building a wall, a 33% increase in illegal alien arrests and a 67% decline in illegal immigration under President Trump.

But a lot of NeverTrumpers seem closer to Hillary's position there anyway.

Hillary's platform also called for expanding ObamaCare, killing coal and fracking, automatic voter registration at 18, undermining the Second Amendment, a job-killing minimum wage hike and free college. That's a long way from repealing ObamaCare, a coal and fracking boom, the restoration of law and order, fixing college abuses and conducting voter fraud investigations.

But what difference does it make in NeverNeverTrumpland where policy doesn't matter anyway?

On foreign policy, the President of the United States has an even freer hand. And the free hand would have belonged to the woman who handed entire countries over to the Muslim Brotherhood, Al Qaeda and ISIS.

Podhoretz claims that a Republican congress would have blocked Hillary from getting anything done. The Obama years suggest that putting our faith in the obstructive powers of a GOP Congress ought to come with a free limited edition of the Brooklyn Bridge. And Hillary had made a point of asserting that many of her policy proposals would bypass Congress.

"Trump has gotten very little done. The same would have been true if Hillary had won," he writes.

(snip)

Many NeverTrumpers know better. Yet they create an imaginary Hillary who bears no resemblance to the real thing. A harmless creature who would just sigh and accept Republican obstructionism, who would refrain from her usual pattern of being enmeshed in a constant tidal flood of bizarre scandals and  whom Republicans could just wait another four years to defeat with a better candidate.

The only reason for the existence of this imaginary Hillary, who would refrain from using executive orders or lying from sunrise to sunset, is to justify the position of NeverTrump. The imaginary Hillary can't exist and doesn't exist. And it's time that NeverTrumpers abandoned their Hillary nostalgia.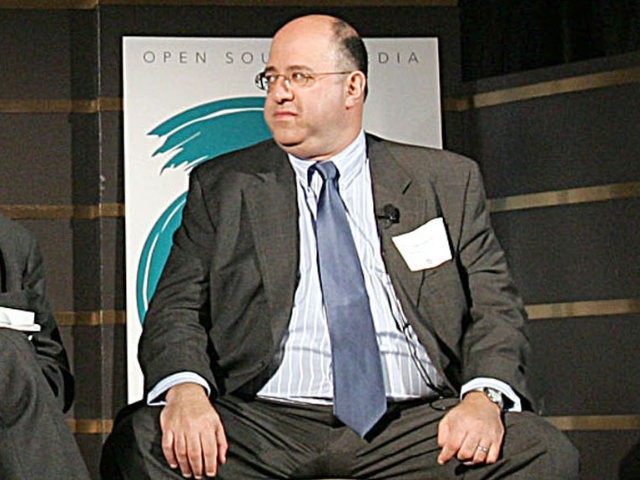 John, fat dumb and ugly is a horrible way to go through life. Brian Stelter can sympathize.