And CNN Wonders Why No One Watches
As soon as the killings at the Maryland newspaper became known, CNN and others in the media couldn't wait to blame it on Donald Trump. As so often happens, their dreams were dashed because the perp was not a far-right crazy but a long-haired freak who had a running feud with the paper that went back to at least 2012.
So, we witnessed more fake news.
Several members of the mainstream media blamed President Donald Trump for a suspect who allegedly killed five journalists on Thursday and reportedly had a longstanding dispute with the newspaper dating back to before Trump even declared his candidacy for the Oval Office.

Per several reports, authorities late Thursday identified Jarrod W. Ramos as the shooter who allegedly opened fire on the news staff of Maryland's The Capital-Gazette newspaper. It came out shortly thereafter that Ramos had a longstanding battle with the newspaper dating back nearly a decade–one that resulted in lawsuits being filed and the man appearing to create a Twitter account in which he repeatedly bashed the Maryland newspaper for years.

Ramos appears to have had a long and troubled history with the newspaper. In 2011, he was convicted of criminally harassing a romantic interest. A then-Gazette columnist, Eric Hartley, wrote a story about his conviction and his history as a harasser. Ramos reportedly turned his anger on Hartley and the paper, starting a website dedicated to discrediting Hartley. In 2012, Ramos launched a lawsuit, representing himself, against Hartley, the Capital Gazette, its parent company, and editor Tom Marquardt.

(snip)

Thursday, CNN Legal and National Security Analyst and former FBI Special Agent Asha Rangappa said that there has been "constant rhetoric, coming even from the president, that the press is the enemy of the people." And "if there is a link" that the Capital Gazette was targeted, "that kind of rhetoric can be very dangerous in these times."

Rangappa said, "And, just to relate this back to0 kind of a bigger conversation that we've had this week about civility and rhetoric, lone wolf actors are often alienated individuals who are looking to displace their anger and frustration onto some kind of outside entity or enemy, and I think it's worth pointing out that we've had a constant rhetoric coming, even from the president, that the press is the enemy of the people. That's been repeated constantly, and I think it's worth noting that if there is a link here, that the publication was being targeted, that that kind of rhetoric can be very dangerous in these times."

(snip)

But never let the facts get in the way of a good anti-Trump narrative. Multiple members of the mainstream media blamed Trump for the killings in their reactions to the tragedy.

In a since-deleted and apologized-for tweet, Reuters editor John Cox wrote that Trump had blood on his hands. "This is what happens when @realDonaldTrump calls journalists the enemy of the people. Blood is on your hands, Mr. President. Save your thoughts and prayers for your empty soul," Cox wrote on Twitter. "At least four people killed in Maryland newspaper shooting: reports."
Earlier this week yet another poll was released showing that across the political spectrum (Republicans, independents and even Democrats) believe the media reports what they know are false or fake and does it purposely.
But, that won't stop rabid leftists, like Brian Stelter, from accusing any critics of trying to undermine the First Amendment. What Stelter and the rest of the dishonest media work to cover up is that the public's distrust of the media preceded Donald Trump as a presidential candidate. Since the 2007 Gallup Annual Media Trust Study, a minority of Americans have trusted the media.
Hat tip: Breitbart and legalinsurrection.com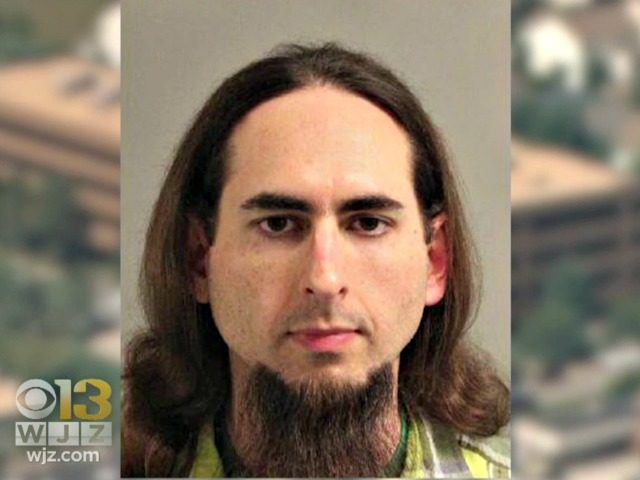 The perp hardly resembles a Trump supporter.