Robert Redford – Biggest Climate Change Hypocrite?
The climate change advocacy group is filled with hypocrites. The Royal Family is well represented by Princes Charles and Harry. Barbara Streisand admonishes women to dry laundry outdoors while chartering a jet to fly her dogs from LA to London. Leonardo DiCapprio – known for traveling by personal jets and gas guzzling yachts – constantly preaches about global warming. Al Gore has made a fortune fighting global warming climate change traveling around the word in private jets and stretch limos.
But, perhaps the biggest climate change hypocrite is Robert Redford. Redford is bashing President Trump for pulling out of the Paris Accord. So what makes Redford a bigger hypocrite than the princes, Streisand, DiCapprio or even Gore?
Redford started the Sundance Film Festival in 1978. What's unique about Sundance? Two things: 1. It features politically correct films that peasants, like us, have never heard of and wouldn't watch unless someone paid us. But we all have a price; Mr. and Mrs. JR's appears to be $50,000.  2. It creates a huge carbon footprint.
The Sundance Film Festival is held annually in Park City,Utah in mid-winter. What is it known for, other than weird films, some every year about climate change? Hundreds of the rich and famous fly in on personal jets and travel on land via full-size SUVs. This creates a far bigger footprint than any of the other climate change fanatics with their personal carbon footprints and theirs' are the size of Kalamazoo's.
Chartering private jets for the event is so popular that there are even Google listings for chartering a private jet for Sundance, so the elite don't have to fly into Salt Lake City, surrounded by peons.
Have you ever heard Robert Redford request Sundance attendees to fly in commercial to help save the planet? Neither have I.
Making sacrifices to save the planet is for peons.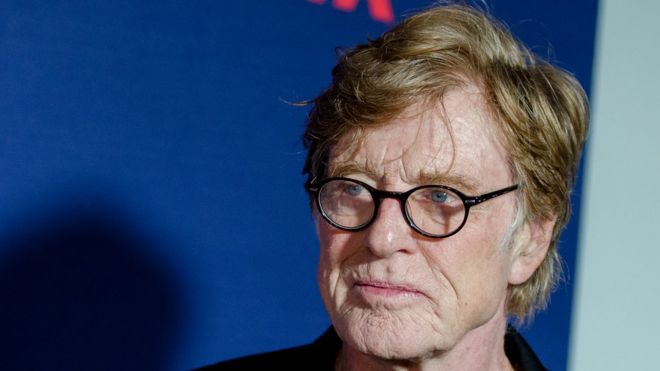 Biggest Climate Change Hypocrite of All? He still has great hair, but did someone take a jackhammer to his face?