Is It Possible to Buy the Nomination/Presidency?
Even if you are an obnoxious, little b@st@rd with a history of sexism and a crappy personality?
Many on the left (including the media) are hoping Mini Mike is their answer to stopping Bernie and then Trump.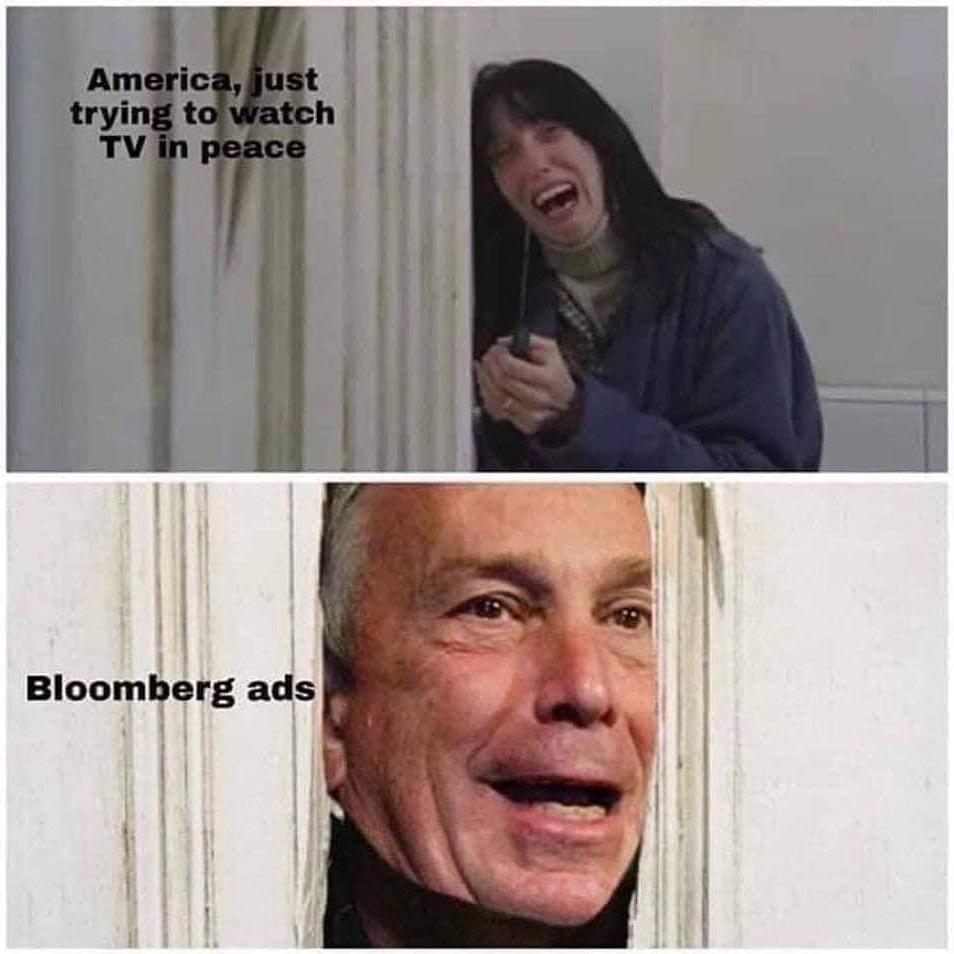 Mini Mike even ran an ad on the Daytona 500 telecast (right before Trump's appearance). He has purchased so many ads that he is driving up the cost of radio and TV ads for the other Democratic candidates.
Meanwhile, the other billionaire in the race (Tom Steyer) is failing badly.