Suddenly the Media Is Concerned …
… about job losses.
As IowaHawk says, 30-million jobs lost is a statistic, 355 media jobs lost is a tragedy.
The media has been hyping the coronavirus pandemic, hoping to tank the economy to take the "bad orange man" down.
Karma is a b!tch!
Here's a senior editor from the far-left Huffington Post whining:
Over just three days, Condé Nast, Quartz and VICE gutted their newsrooms with layoffs. This is a historically bad year for digital and local journalism.
·
Our statement regarding today's layoffs: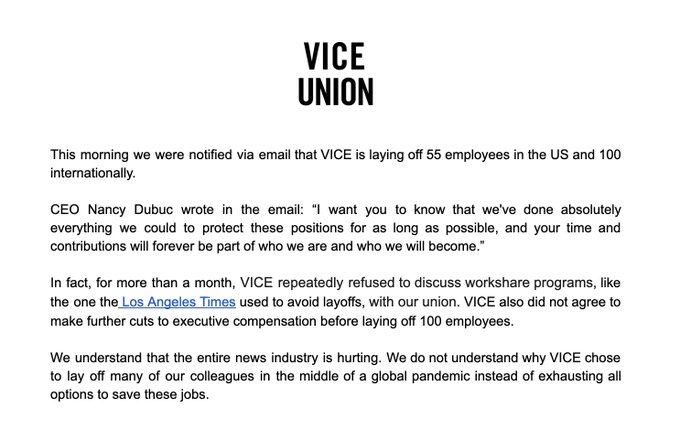 What ever happened to:
#If it just saves one life?
#We're all in this together?
#We must continue until there's a vaccine?
All the other liberal memes?
McDonald's is hiring but I am not sure these pukes could handle it.
Pelosi has provisions in her "Christmas Tree" bill to support people who masquerade as "journalists." If it would help the Democrats, Pelosi would try to bring back the buggy whip industry.