Police Deaths that CNN Won't Give Much Coverage
We all know CNN  has an agenda and the killing of police officers by radicals, as took place yesterday isn't part of it. Nor is the killing of officer Stephen Williams of the Moody, AL  Police Department, who was killed by two blacks Tuesday.
CNN is following the same playbook that is used when Michael Brown was killed in Ferguson, MO in 2014, using George Floyd's killing to push its agenda that the United States is a racist country and the police exist primarily to persecute blacks. CNN's coverage likely played a role in the murder of five law enforcement officers in Dallas by a black militant.
As with all coverage on CNN, it is totally one-sides with no mention of police officers, including black officers killed by black criminals or any of the root causes for inequality: 77% illegitimacy rate, high school drop-outs or black-on-black crime.
BEN LOMOND, Calif. — A Santa Cruz County deputy was shot and killed on Saturday afternoon, Sheriff Jim Hart said in a press conference Saturday evening.The sheriff's office received a report at 1:30 p.m. of a suspicious van with guns and bomb-making devices inside. The vehicle was parked near a turnout near Jamison Creek Road, right outside Ben Lomond.

Hart said when deputies arrived, they saw the van leave and followed the vehicle. As the vehicle pulled into a driveway on Waldeberg Drive, the officers were ambushed with gunfire and many improvised explosives, Sheriff Jim Hart said.

Sergeant Damon Gutzwiller, 38, was shot and taken to the hospital where he was pronounced dead. Another officer was struck by either gunshot or the other explosives, then struck by a getaway vehicle, Hart said.

Calls of carjacking soon followed as officers from other departments arrived to the scene.

Hart said another officer was shot in the hand and taken to the hospital. The two officers have not been identified and officials say they are hopeful they will recover.

Hart said the suspect, Steven Carrillo has been arrested. He was shot during his arrest and was been transported to the hospital.

Carillo is expected to survive and will be arrested for murder and other felonies, Hart said.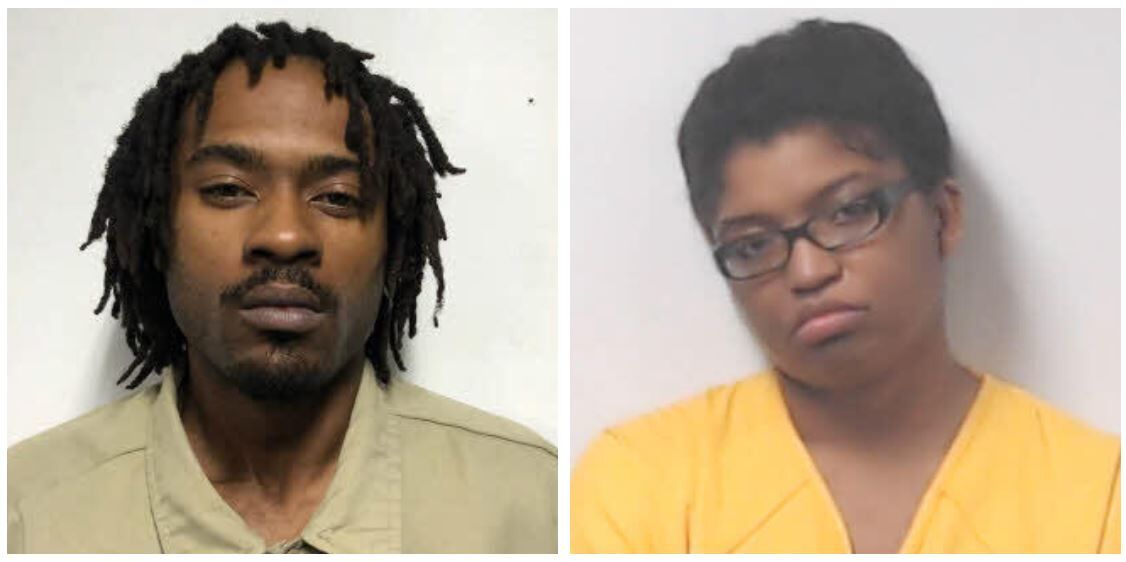 In a news conference Friday, the St. Clair County Sheriff's Office identified the suspects as Tapero Corlene Johnson, 27, and Marquisha Anissa Tyson, 28, both from Birmingham.