NFL Triples Down on Stupid
If you thought you hated the NFL before:
A day after a group of players released a video and challenged the NFL to join their fight against racism and systematic oppression, commissioner Roger Goodell responded with a video of his own and said he wants to do his part.

Goodell's statement in full:

"It has been a difficult time for our country, in particular black people in our country. First, my condolences to the families of George Floyd, Breonna Taylor, Ahmaud Arbery and all the families who have endured police brutality. We, the National Football League condemn racism and the systematic oppression of black people. We the National Football League admit we were wrong for not listening to NFL players earlier and encourage all to speak out and peacefully protest. We the National Football League believe black lives matter.

"I personally protest with you, and want to be part of the much-needed change in this country.

"Without black players, there would be no National Football League. And the protests around the country are emblematic of the centuries of silence, inequality and oppression of black players, coaches, fans and staff. We are listening. I am listening, and I will be reaching out to players who have raised their voices and others on how we can improve and go forward for a better and more united NFL family."

The league already has actively supported the work of the players coalition, and since 2017, owners have contributed roughly $44 million to more than 500 social justice initiatives that focus on education, community-police relations and criminal justice reform. But it sounds as if players can expect to receive additional backing going forward.
Hat tip: Detroit Free Press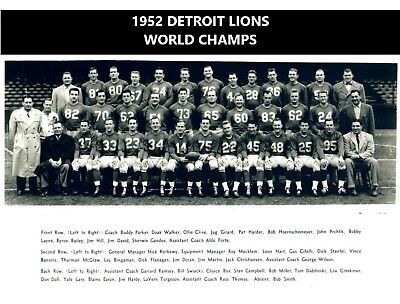 "Without black players, there would be no National Football League."