Are Americans Finally Wising Up?
We have frequently discussed that, according to Gallup's Annual Media Trust Study, a majority of Americans haven't trusted the media since 2005 – a fact the media refuses to report.
Now, according to a Rasmussen Reports survey conducted last week, a majority agree with Donald Trump that the US media is the enemy of the people.
Voters overwhelmingly believe "fake news" is a problem, and a majority agree with former President Donald Trump that the media have become "the enemy of the people."

A new national telephone and online survey by Rasmussen Reports finds that 58% of Likely U.S. Voters at least somewhat agree that the media are "truly the enemy of the people," including 34% who Strongly Agree. Thirty-six percent (36%) don't agree, including 23% who Strongly Disagree.
In addition, according to Rasmussen, Americans seem to more aggressively question media reporting or "spin."
As America's cities experience a surge of criminal violence, less than a quarter of voters trust the media to report the facts about crime.

The latest Rasmussen Reports national telephone and online survey finds that only 24% of Likely U.S. Voters believe most of the news media report fairly and accurately about the problem of crime in America. Sixty percent (60%) say the media don't report fairly and accurately about crime, and 15% are not sure.
How will the media react? The same way it has reacted to the annual Gallup results: totally ignore it. The media doesn't care about credibility any more than Joseph Goebbels did. Like Goebbels, today's media's primary goal is controlling the public and silencing any opposition. There is a stupid demographic in the US that still believes the media and the media will continue to lie to control them. There was a time when some conservatives said, "Jake Tapper may be a liberal, but he's an honest one." That hasn't been heard in 10 years.
Hat tip: Rasmussen Reports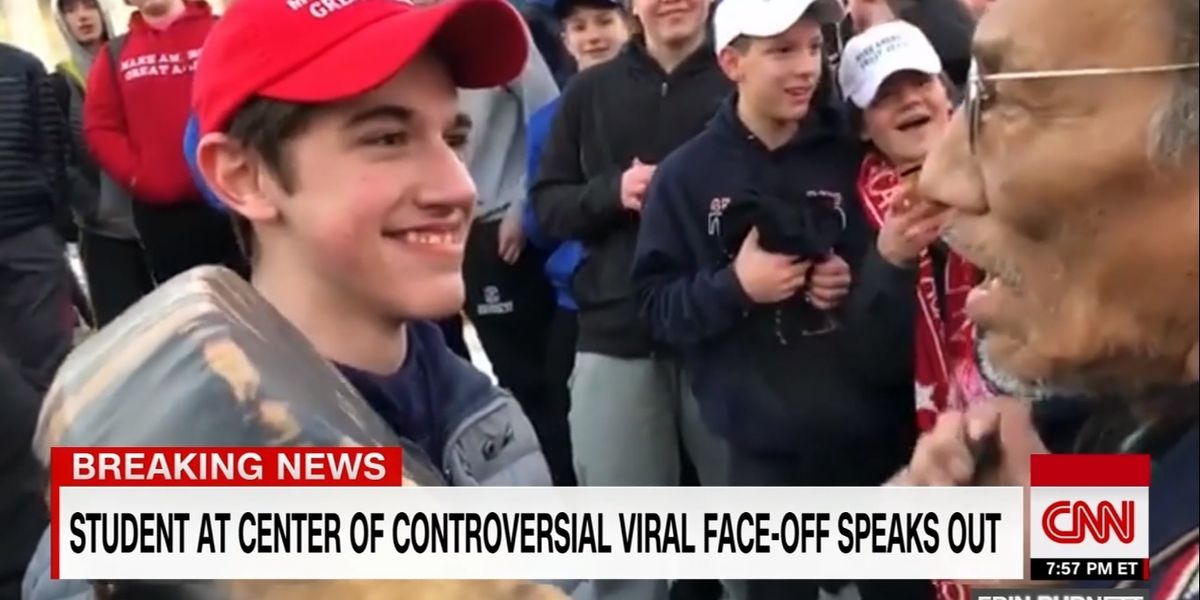 When a high school student politely smiles at a whacko who is beating a drum in his face is "breaking news" and the lead story for two days, nothing else needs to be said.
Hat Tip: Rasmussen Reports and Reuters