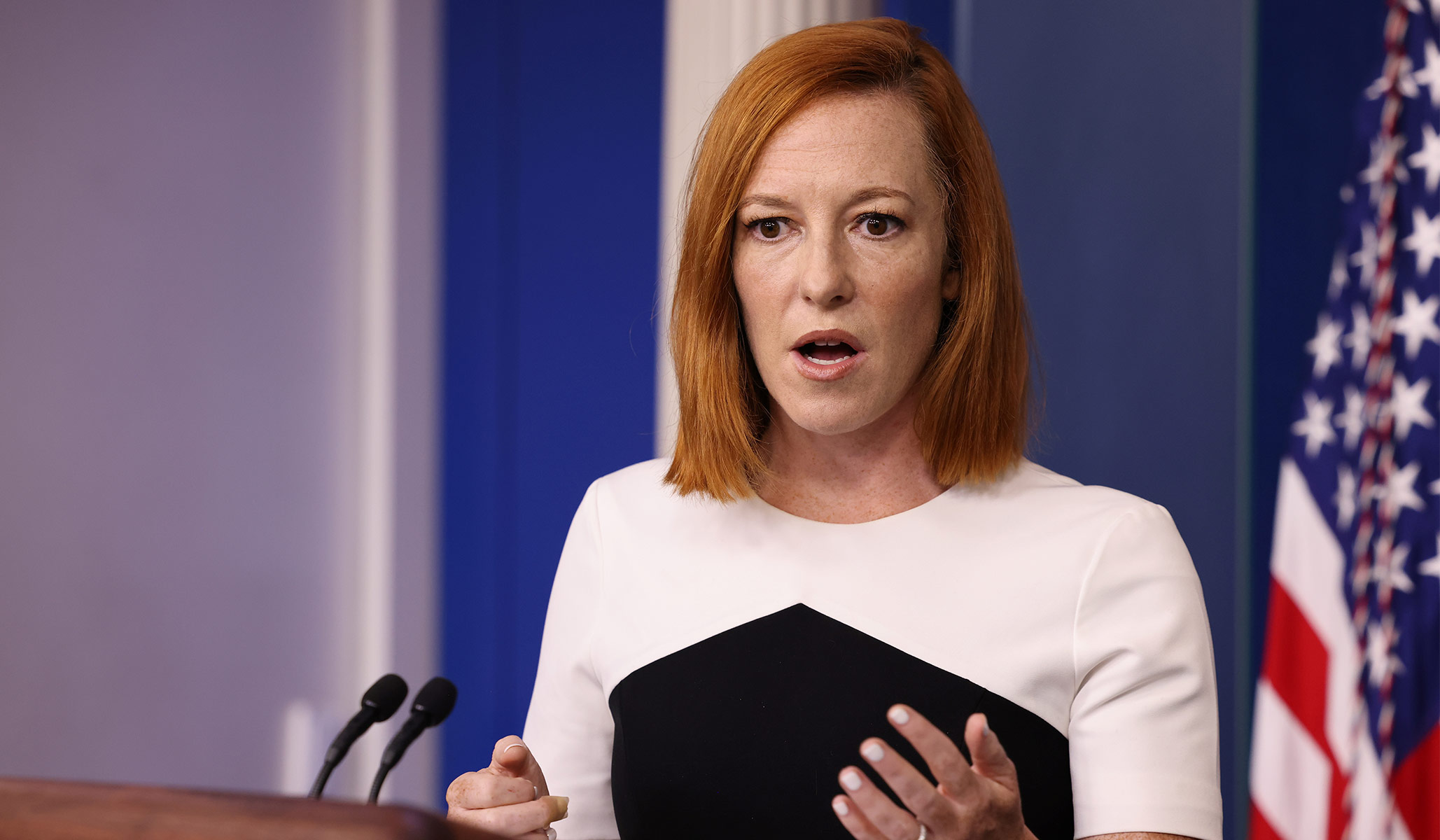 But, did he have to be reincarnated as such a nasty, obnoxious, bitter, homely woman?
Baghdad Bob was mocked and vilified for the ridiculous claims he made about the Iraqi army stopping the US Military as everyone knew that his claims were preposterous. But were Baghdad Bob's claims any less preposterous than the Biden Administration's claims, parroted by Press Secretary Jen Psaki?
Our evacuation from Afghanistan was an unquestionable success
The borders are not open
Inflation exists because of a handful of greedy meat processors
Just as we saw US tanks rolling through Iraq, we see video of illegal aliens streaming across the southern border and even CNN was forced to admit the Afghan evacuation was a failure – "If this is success, what does failure look like?" When we visit the grocery, we notice that inflation is not limited to meat and poultry, but is evident on every aisle – paper products, dairy, produce, bake goods, canned goods, etc.
But, while even CNN was forced to admit that Afghanistan was one of the worst clusterf*cks in US military history, the media has returned to its old ways and is circling the wagons around Bided and his administration. There is little mention of the hundreds (thousands ?) of Americans and our Afghan allies still trapped in Afghanistan. The droning of 10 innocent people (including 7 children) has quickly been forgotten. There is little coverage of the 12,000+ Haitians released into the US heartland … or the sex crimes already committed by Afghan "refugees." If the presence of young Afghan men is any barometer, we can expect hundreds (thousands ?) of sexual attacks by young Afghan males who have no business in this country. Yet, this receives as little coverage by CNN as the typical weekend in Chicago when 65 people are shot, 10 fatally. No one from the media asks Fauci or his stooges why they are not speaking out about COVID-positive illegals being released throughout the country.
With the exception of FNC's Peter Doocy and Newsmax's Emerald Robinson, few in the media have challenged Psaki and Biden cabinet members. Imagine the non-stop coverage if these clusterf*cks occurred when Trump was president.