A Bad, Awful, Horrible, No Good Week for Biden
Thinking people realized that a Biden presidency would be a disaster, but even Biden's most severe critics didn't expect that things would get so bad so quickly.
Biden has screwed up every aspect of the presidency from the start – some intentionally (open borders, surrendering energy self-sufficiency, filling Air Force jumbo jets with unvetted Afghans, etc.) others unintentionally through Biden's stupidity (inflation, supply chain issues, etc.).
Last week, things hit the bottom (for the time being):
An ill-conceived speech in Georgia, where Biden came across as an angry, crazy old man, accusing half (3/4?) of US citizens of being as racist as Bull Connor and George Wallace
Stacey Abrams, the Queen of Voter Fraud, boycotted Biden's border speech
Lost Senators Manchin and Sinema's support for ending the filibuster, which also dooms the Democrats' plan for perpetual voter fraud
Inflation reached the highest level in 40 years
His approval rating sank to 33% in one poll – lower than any poll rating Trump had in four years of his presidency
The Supreme Court shot down Biden's COVID mandate
Although the media overwhelmingly continues to support Biden, even CNN's John King and Erin Burnett admitted that Biden is in trouble
After his Georgia speech, in which he accused anyone currently holding the position on the filibuster he held until about 15 minutes ago of being some of the worst Democrats ever (George Wallace, Bull Connor), even members of his own party were left scratching their heads. When Majority Whip Dick Durbin, the most appropriately named man in government, says you may have gone a "little too far," you've gone too far.

But there is no "too far" when you don't believe in anything other than your own power. That's what Joe Biden is, and it's what he's always been.

Is he senile? Of course. Is he corrupt? Absolutely. Is he dumb? Without question. Which of these truths is the overriding factor in how this week fell apart? Does it really matter? That's like judging a soup by each individual ingredient. If the whole things sucks, who cares if it's because you had bad celery or bad noodles?

Joe Biden is a bad soup, and this week the country sent it back. We're all better for it.
It appears Americans have finally come to the realization that they have elected the absolute worst president in history. The only (partial) solution is to give control of both house of Congress in November to reduce – but hardly eliminate – the damage in 2023 and 2024.
Hat tip: townhall.com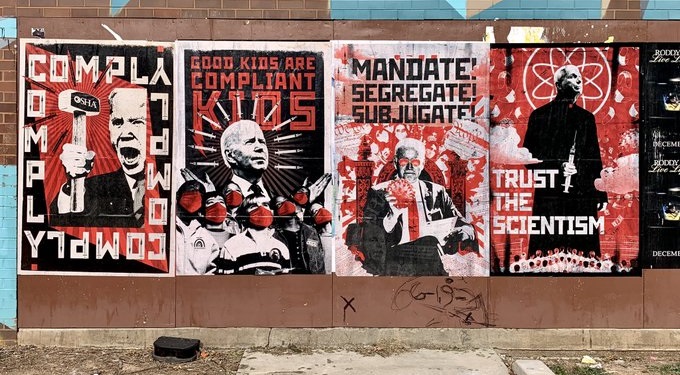 Anti-Biden street art begins to appear in DC.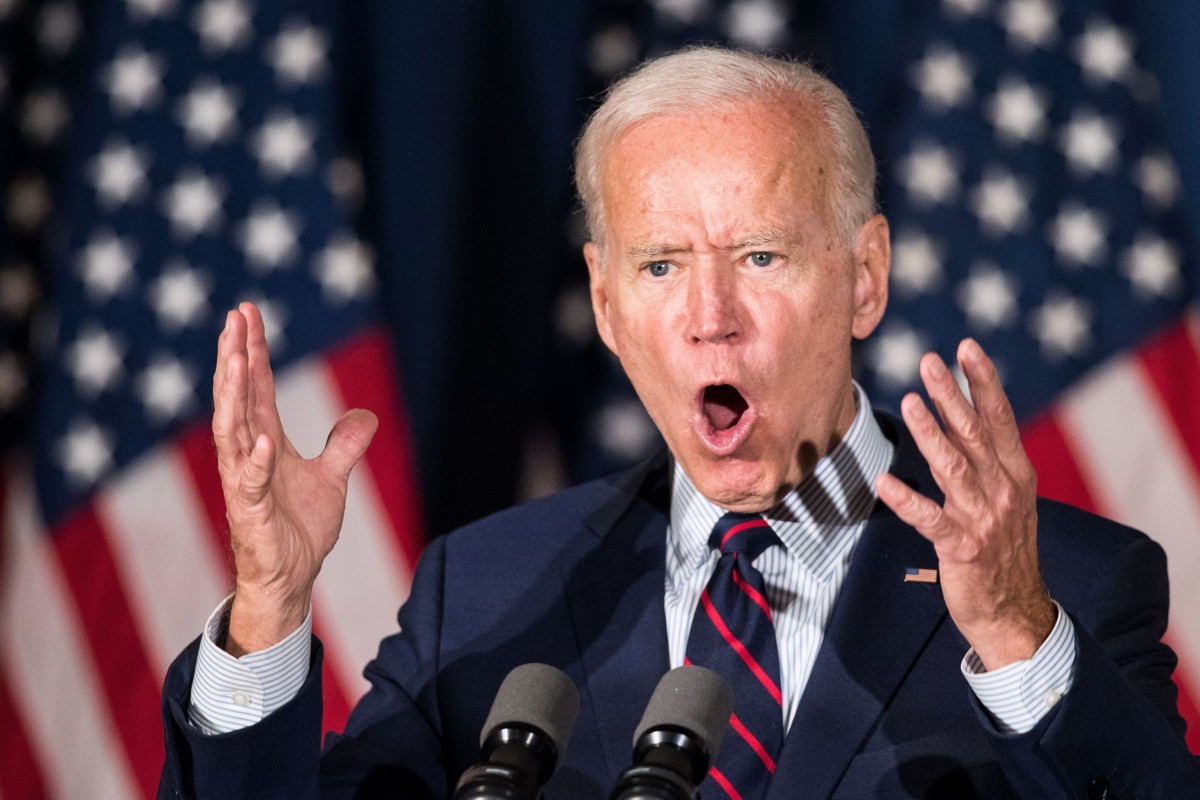 The worst week (so far) in a horrid presidency.