One of Many Things CNN Won't Report
One would think that an act of heroism by Bishop Evans, a black national guardsman, that cost him his life as he tried valiantly to save two migrants (aka illegal aliens).
But, it doesn't fit CNN's agenda – like the Covington Catholic high school boys did.
It seems the two illegals were drug traffickers. To report the death of this brave guardsman would focus light on the mass invasion of our southern border and that – as Donald Trump stated – many of those illegally entering the US "are not good people."
To the best of my knowledge, neither Joe Biden nor Alejandro Mayorkas has recognized or even mentioned Bishop Evans for his bravery and service to the country although Texas Governor Greg Abbott and other Republicans have.
News Coverage of missing TX National Guard Soldier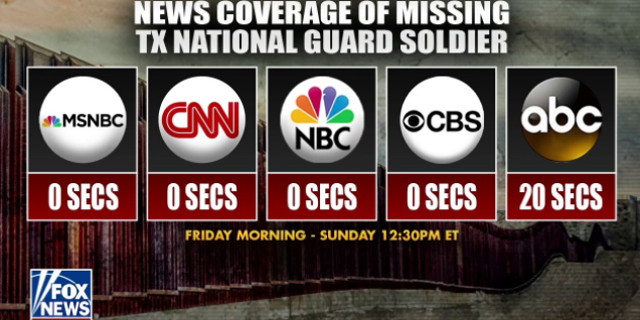 Hat tip: Fox News
Rest in peace, Bishop Evans. You are a hero.