Liberals applauded mass illegal immigration and sanctuary cities when it was a Texas-Arizona-Florida problem. Now that it is a problem for major cities like New York, Chicago and Washington, DC, public officials and local citizens alike are realizing that illegal immigration is a national crisis.
Of course, Democratic politicians like New York Mayor Eric Adams and Chicago Mayor Brandon Johnson can't condemn illegal immigration, but their constituents surely are making their voices heard. New Yorkers, particularly those on Long Island, have had had some messy demonstrations. Blacks in Chicago has had some boisterous town halls, demanding to know why illegals are being housed in their neighborhoods and and receiving  greater benefits than US citizens. New York is cutting services across the board – even police and fire – to fund illegals and Chicago's projected 2023 deficit has mushroomed from $85-million to $535-million. Adams and Johnson are begging for federal aid and condemning Texas Governor Greg Abbott and Florida Governor Ron DeSantis for sending busloads of illegals northward. Abbott and DeSantis both realize it's far cheaper to charter a bus than pay the cost of illegals for decades.
Political correctness prevents  America from having a frank, rational and much needed discussion on immigration. It has become unsustainable. It is continuing to grow. Illegals no longer come primarily from Mexico. They are coming from Central America, the Middle East, Africa and China. They have some things in common – they areare uneducated and unvetted. We have no idea who is coming, but we know they are overwhelmingly young males. We also know their ranks include drug dealers, rapists and even murderers, not doctors, engineers and scientists. To paraphrase Donald Trump, the countries of the world are not sending their best. They claim to be seeking amnesty, but the overwhelming majority are economic migrants.
They are changing the make-up of the country, making it poorer and far less educated. It is affecting – and will even more greatly impact – education, health care, crime and the overall quality of American life. Hopefully, Americans are starting to take notice, even though the mainstream media downplays the illegal immigration crisis and censors negative news about illegal aliens.
Hopefully, the country will wake up in 2024.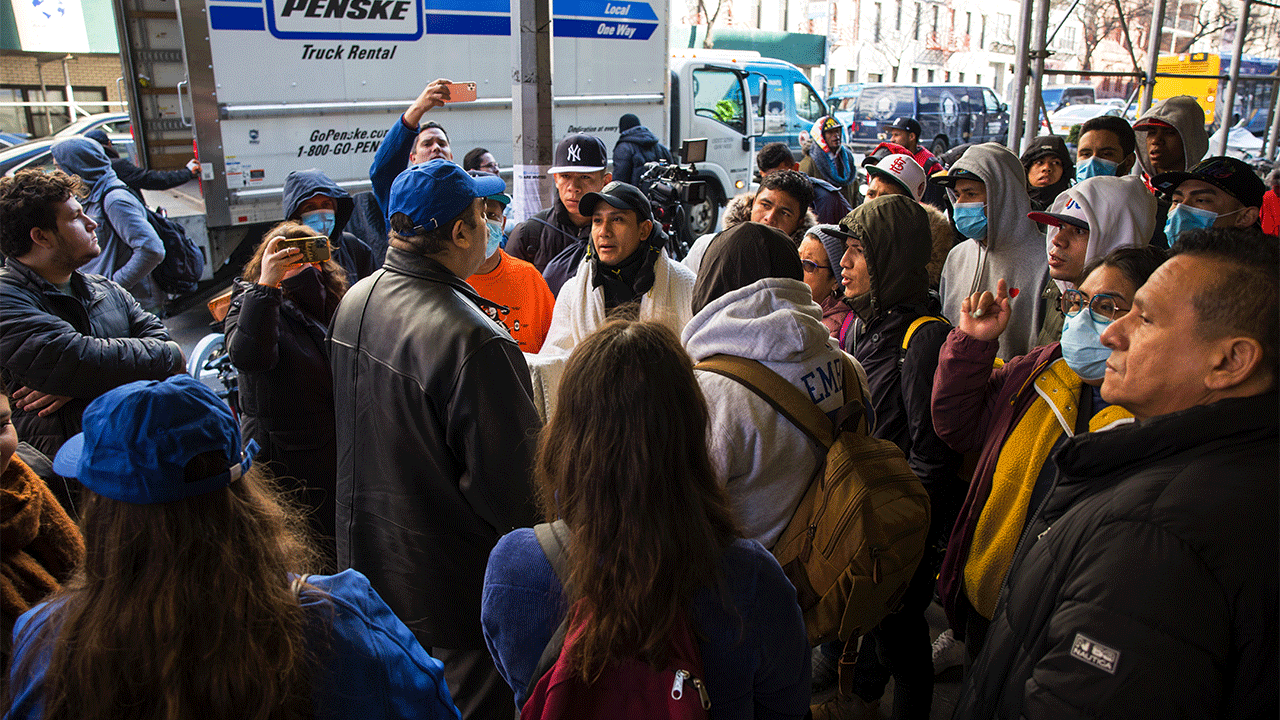 Illegals refuse to leave Brooklyn migrant center. Maybe a sanctuary city policy wasn't such a good idea.