The Good, The Bad and The Ugly
The Good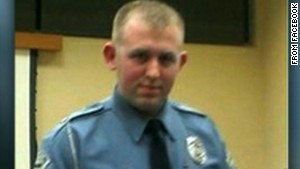 The Bad
The Ugly
Gallup polling from last year showed African Americans' views of black-white relations are still down from a high of 70 percent "good" in 2001, but they had recovered from just a few years ago, when that number hit a low of 58 percent.



In the new Pew poll in particular, the sample size for African Americans is small — only about 150 people — so it's tough to draw too many hard and fast conclusions. But the 12-point shifts on blacks' feelings about their relationships with police and whites are outside the margin of error.
And I wonder why this is?
* Knock out games? Well considering that it is mostly black on white. So why be upset if you are the hitter?
* They burn down stores then rail against the lack of shopping options.
* A `kid` strong arms a clerk stealing cigars, then gets shot for his `effort`. Yet the white guy is the one on trial.
* The forces of the State now are aligned against a police dept in Ferguson. Regardless of the outcome pretty much the entire force will need to be replaced.
Many blacks have a clue. Its what got them out of the 'hood. But some others have decided that the government dole is sufficient. Yet I would offer those that avail themselves of the dole down in the gut know its neither a successful strategy nor going to satisfy the bling bling drive.
A case of angst come violence. All for naught.