NFL To Fund Militant Black Activism
As part of its ongoing effort to placate militant black players and alienate middle class white fans, the NFL capitulated to its protesting players by pledging to donate $89 million to social justice causes.
Where is the money coming from? The NFL apparently will be shifting money from "charitable" causes it has long supported, including breast cancer awareness and military appreciation. It looks like players and cheerleaders won't be wearing pink in October and we know the NFL honoring the military is a sham since the league and individual teams were caught charging the military for promotions that fans thought were gratis.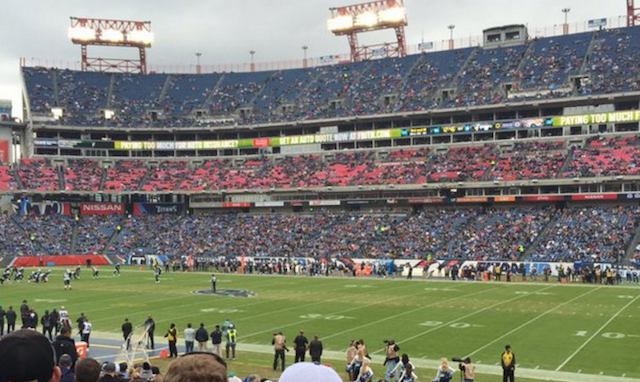 The dying National Football League is choosing its America-hating, national anthem-protesting multimillionaire players over patriotic sports fans by funneling close to $100 million to leftist charities like those founded by admitted communist Van Jones.

The corrosive fairy tale, embraced by professional football, that police use black Americans for target practice is malicious nonsense but it is a useful lie, good for direct-mail campaigns and MoveOn solicitations.

With this new initiative, NFL Commissar Roger Goodell is affirming for the umpteenth time that it is in the business of virtue-signaling and indoctrination, not football. In addition, the NFL is embracing Black Lives Matter and Antifa as partners in the Left's fundamental transformation of America.

Even without this money, the financial outlook for left-wing advocacy groups was already sunny, especially after depraved currency speculator George Soros shifted $18 billion of his personal fortune to his Open Society Foundations philanthropy in October. If you're involved in the world of liberal-progressive nonprofit advocacy, life is good, and getting better by the day.

The money raised by the NFL will go to organizations promoting what ESPN calls "social justice change." In today's political climate, that suggests terroristic Black Lives Matter and Antifa-related groups will get a good chunk of the cash. And if somehow you're still an NFL fan after the league has done everything it can to drive you away, the NFL will put the antisocial donations on your tab.

It is so unnecessary.

The NFL could save everyone a lot of money by simply ordering all teams to burn American flags ritualistically at the beginning of every game. The desired effect on society would be comparably deleterious and the saved money could be used to lower ticket prices for the league's fan base which at that point would be shrinking at a dramatically accelerated pace.

Instead of doing the right thing, the most politically correct professional sports league since humans began to walk upright is tendering an undisguised bribe designed to appease the ugly protest movement launched last year by the now-unemployed mediocrity of a quarterback Colin Kaepernick. Kaepernick's low-information anti-American activism, best exemplified by the taking of a knee during the playing of "The Star-Spangled Banner," helped to accelerate the NFL's downward slide that was already in progress. The anthem protests are the number one reason viewers have cited for tuning out televised NFL games.
NFL Merchandise Sales Plummet
TV viewership has been down since the protests started and this year game attendance has plummeted. Is it any wonder that people have stopped purchasing NFL merchandise?
Genesco Inc., the parent of retailers including Journeys and Johnston & Murphy, missed earnings estimates in its latest quarter as it blamed a downturn in interest for football, baseball and college-sports gear for weak sales at its Lids stores.

Genesco lost nearly one-fifth of its value in morning trading Friday and shares are down almost 60% this year.

Across the company, comparable sales rose 1% from a year ago, driven by a 4% increase at shoe-seller Journeys, its largest brand. But they dropped 6% at cap-store Lids, its next-largest brand, prompting Chief Executive Robert Dennis to dub the quarter "a tale of two businesses."

Mr. Dennis said Friday on an earnings call that "well-publicized challenges" facing the National Football League have damped demand for licensed team merchandise at Lids. He called out the Dallas Cowboys on the earnings call, saying the widely popular team's lackluster season has compounded Lids's sales slump.

Sports fans have also cooled on college basketball gear, Mr. Dennis said, which he attributed to key schools having worse than usual seasons. Lids's latest quarter was also a tough comparison to last year, which saw a surge in purchases from the Chicago Cubs winning their first World Series in more than a century.

But waning interest in the NFL, evidenced by declining viewership of games and shrinking merchandise sales, was by far the biggest driver, Mr. Dennis said.
Hat tip: frontpagemag.com and MarketWatch.com
When he's in a hole, Roger Goodell calls Caterpillar.