Where Do Democrats Go from Here?
Two of the presumed front-runners (Biden and Warren) have failed miserably in Iowa and New Hampshire
After a lackluster performance in Iowa, which borders Minnesota, Klobuchar was surprisingly strong in New Hampshire
Sanders, who everyone knows is far-left, and Buttigieg, who most don't realize is far-left, did well in both Iowa and New Hampshire
Bloomberg is looming in the wings, with untold billions to spend
Saturday, February 22, is the Nevada caucus
Saturday, February 29, is the South Carolina primary (Joe Biden's last stand?)
The following Tuesday, March 3, is the first Super Tuesday (Alabama, Arkansas, California, Colorado, Maine, Massachusetts, Minnesota, North Carolina, Oklahoma, Tennessee, Texas, Utah, Vermont and Virginia)
If you were on the DNC, what would you be thinking/hoping?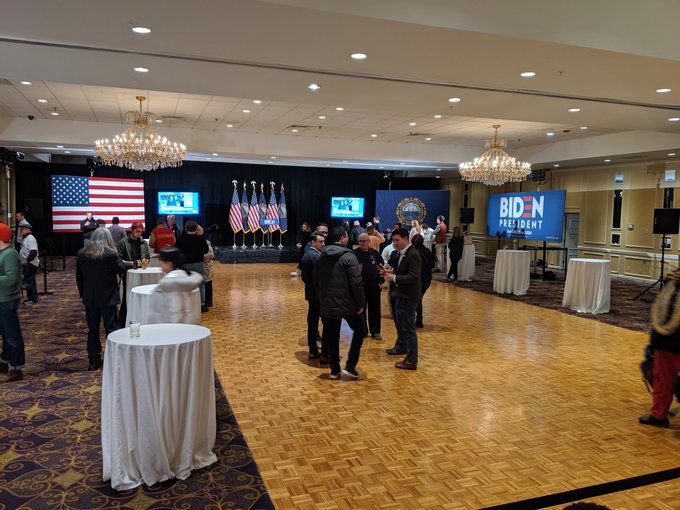 Joe Biden's NH victory party. The former VP had already left for South Carolina.