Pushing an Agenda Rather than Reporting the Truth
Back when the Detroit riot occurred, members of the local and national  media may have been liberals, but they were honest and ethical. They worked to quell the rioting.
Call Brian Stelter, Don Lemon or anyone else at today's CNN honest and ethical and you'd be lying. CNN demonstrated just how dishonest and unethical it is with its coverage of Covington Catholic, spending two days with its lead story being a Catholic high school boy who was supposedly was rude to a 63-year old Native American, which turned out to be a fraud.
While responsible journalists in the 1960s worked to quell the rioting and violence, CNN has a totally different agenda: bolster its pathetic ratings and push a far-left political agenda.
CNN works to convince blacks that they are constant victims of racism and police brutality. Things CNN refuses to report:
More whites than blacks are killed by police every year
Blacks commit a disproportionate percentage of virtually every category of crime and, therefore, have far more interaction with law enforcement than whites, Asians or Hispanics
While comprising 13% of the population, blacks have committed 50%+ of murders every year recently. In 2018 it was 53.3$%
George Floyd's criminal record (which includes a conviction for armed robbery), drug use and medical history
In black-white murders, blacks are nine times more likely to kill whites than vice versa
93% of murdered blacks are killed by other blacks
The root of most of the black problems – a 77.3% illegitimacy rate (up from 24% in 1965, when Lyndon Johnson started the War on Poverty, which would destroy the black family unit
Other things receive minimal coverage (because they don't support CNN's agenda):
The contract security guard who was murdered in Oakland
The retired black police captain who was murdered by a protester in St. Louis
People who have had years of hard work and their life savings destroyed by protesters/rioters
The lasting damage that will be done to Minneapolis – something it will take decades to rebuild, if it ever is
The financial cost to all Americans
Suddenly rioting, looting and destroying cities have become an acceptable form of protest, not only to the black community, but to business leaders, the clergy, college and professional coaches and players and even George W. Bush. Joe Biden will come out of his basement to attend Floyd's funeral for a photo op. Bank of America has announced that it will donate $1-billion to fighting racism.
What can you do to fight back?
Discuss how dishonest the media is with family, friends and associates
Use you economic power through boycotts: don't buy any AT&T or Comcast products or services; if you have an account/debit or credit card with Bank of America, move it somewhere else; avoid companies that tell you what to think: P&G brands, Kellogg's, Campbell's, Disney, Target, etc.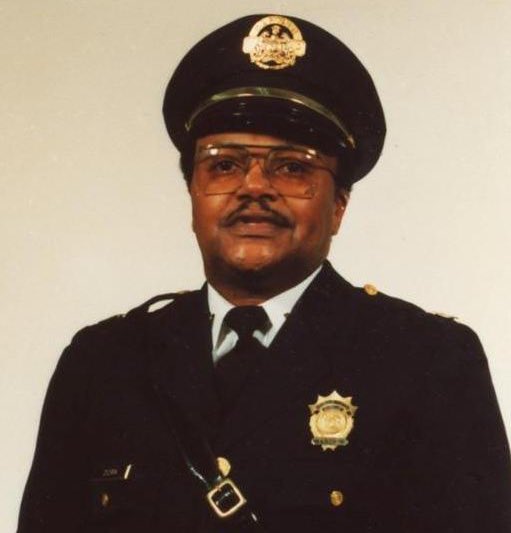 Retired St. Louis police captain David Dorn, killed by a protester – far more a hero than George Floyd