MN COVID-19 Cases Spike among Young Adults
The media watches carefully and jumps on any spikes in coronavirus infections in any red states that reopened early (Georgia, Florida, Texas. Arizona) and it cautions about people attending church, frequenting bars and attending sporting events.
One thing the media has been (not so) strangely silent about is the effect of people attending mass protests becoming COVID-19 positive. This is true of the entire left. Comrade deBlazio has forbidden his coronavirus task force from asking people if they participated in mass protests withing the past month.
Here is data from the Minnesota Department of Health showing confirmed cases by age groups. Note the spike in cases confirmed by people in the 20-29 age group during the past three weeks. The number has tripled while other age groups have remained relatively flat. What could be causing this?
Like the record-breaking quarter, this is something CNN and the rest of the media won't report.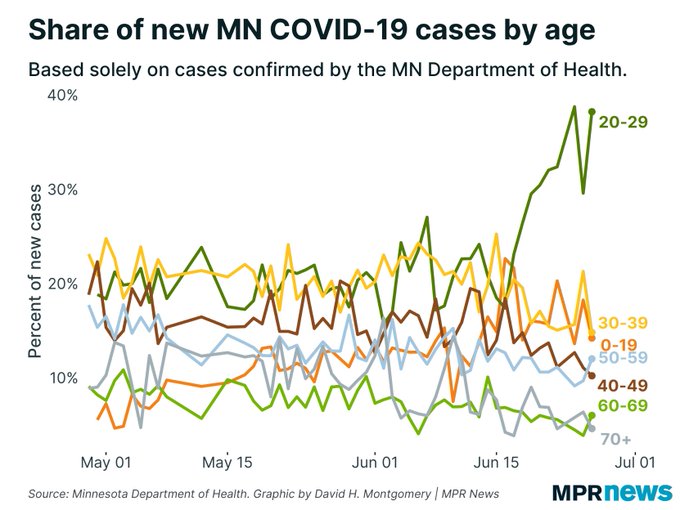 Hat tip: Minnesota Department of Health via Minnesota Public Radio