(note: author has advocated for years that it makes more sense to subsidize laying high speed cable rather than more roads. he is a former Verizon employee.)
The whole KPMG piece is here.
Also review this article at zerohedge.
Now the whole point of the ZH article is the negative impacts that this will have on a industry – automotive. But i think the exact opposite.
The problem with the ZH article is that is panders to a status quo within the industry. To keep the churn of new vehicles needed, which means maintaining the manufacturing base we must keep the mile driven (VMT in the KPMG article) steady or increasing. I can agree that automotive is a key ingredient in the economy if for nothing else as being the key enabler for machine tool production alone for other industries. But one has to ask, are we protecting a buggy whip? Every other industry has been severely impacted by new tech, why should automotive be any different?
The Positives
Lets consider the economy as a whole. the CoVid event has shown that major sectors can operate in a teleworker type environment:
accounting
brokerage
sales of all types
engineering design and it
segments of manufacturing
govt (eg: courts, council mtgs, etc)
We have seen the effects that fewer vehicles garner every time there is federal only holiday. I have yet to hear anyone complain that there are a 1/3rd fewer vehicles on the road that day. 🙂 as a consequence many of the above industries have shifted mindset to run their enterprises remotely.
The US EIA indicates that 28% of total us energy use is for transportation. in a shift of less VMT it will not translate to whole reductions as some of the VMT will be moved to materials transport; delivery of amazon packages and the like. But still our overall energy use would decline which is a good thing overall.
With less energy use prices for fuels would remain more stable. The energy reserves in the ground would last longer. Our environment would improve by measures without going to a Green New Deal type scenario.
Our balance of payments might also improve. We are already in a head long fight with China. Our trade with them is going to decline and companies are already looking at other avenues for production. Some here as well as Vietnam and India.
The Shift
The automotive sector was/is going to be impacted anyway. Uber, Lyft, Apple, Tesla are all dabbling in self driving tech. The vision of these companies, especially Uber and Lyft is that they would enable fleets of self driving vehicles that are summoned 'on-demand' by the customer base. This tech should it come to fruition would have severely impacted the industry regardless.
The impact would be three fold:
Fewer vehicles on the roadways as we are seeing now with CoVid.
Fleet sales would dominate over retail sales. those fleet sales may not even be domestically produced but vehicles built to spec for the operator.
It means a dealer crash as retail sales dry up.
So if you wish, consider the impacts of CoVid as a test run for what the industry was going to face anyway.
But all is not a free lunch. On a longer time frame the infrastructure that supports the telecommuting economy needs to expand and measurably improve. Fortunately those technologies already exist. High speed fiber can be laid at a fraction of the cost of a 6 lane highway. Couple that with the deployment of 5G wireless tech and the means is at our finger tips to have it happen.
The problem? Will. That is, the mind shift required both mentally and politically. For populace as a whole the reality that they will be home more as their base of operations for earning a living. Politically it means the Pols getting out of the way of deployments that are needed and shifting the funds needed to support the effort; less for roads, more for telecom. I have advocated for years that we need the equivalent of the Rural Electrification Act for telecom expansion across the country. 5G gives us that ability.
(Observation: Wife and I have been conducting an experiment. Can we live with 1 car? So far it seems possible as my work has been conducted online for most of the last two quarters.)
The Negatives
Nothing provides a free lunch of course. There will be industries that will not be favored:
Automotive of course.
Energy sector, growth will be less.
Retail, as this consolidates to players who can make it online.
Dining, maybe. Right now with CoVid its cratered. Without the restrictions eating out might be sustained as a way for the family to get out-of-the-house. Fewer visits, but more white table value for a preference to make it an event, not just eating out.
Real Estate, certainly. Commercial retail real estate is going to be a disaster. Home housing tastes will shift away from the cities and larger lot sizes will be preferred.
Conclusion
The automotive sector will be just the most visible sector impacted with fewer vehicle manufacturers and fewer models offered. However that trend will be across the board in other sectors as well as they consolidate. Will we be better for it? Possible. But the reality is we may have no choice so we better be prepared to make the best of it.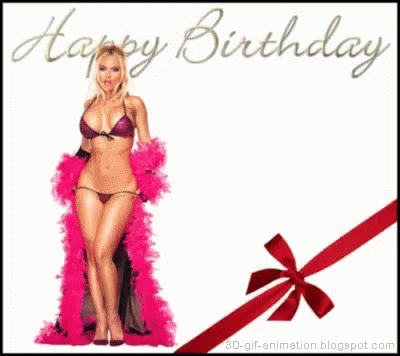 Happy 50th Eph!