How Easily We Forget (especially when we want to)
15 months ago George Floyd died in Minneapolis police custody and the world went bonkers. There was rioting and looting in Minneapolis, Chicago and dozens of other US cities – large and small. The media provided nonstop  coverage. His funeral was almost a state event. Professional sports leagues had tributes to George Floyd with messages on the field and players' uniforms.
13 brave, young patriots were killed in a suicide bombing at the Kabul Airport. 11 bodies were transported to Dover AFB last Sunday for a "dignified transfer." Joe and Jill Biden, Secretary of Defense Lloyd Austin and General Mark Milley attended the event even though many/most of the deceased members' families didn't want them there. Joe Biden was a complete jackass, looking at his watch numerous times and talking about his late son Beau rather than focusing on the deceased service members when meeting with families that were willing to meet with him. It's less than two weeks and, with the exception of a few local demonstrations of respect, they have already pretty much been forgotten. Nancy Pelosi refused to let their names be publicly called out in the House of Representatives. CNN isn't covering the individual funerals.
Let's compare George Floyd with the 13 service members who died in Afghanistan:
Floyd was a career criminal who spent years in prison. He once pointed a loaded gun at the belly of a pregnant woman. If George Floyd ever did anything positive in his entire life, no one noticed.
The deceased service personnel died in service to the country. They enlisted to serve the country and that's what they were doing in Afghanistan.
George Floyd was an accessory to his own death. Had he not broken the law by attempting to pass counterfeit money, had a large amount of drugs in his system and resisted arrest, he wouldn't have died that day.
The 13 who died went in Afghanistan because their units were ordered to deploy. In no way did they play a role in  causing their own deaths.
George Floyd's relatives will receive millions. The families of the 13 will receive next to nothing.
The police officers whose screw-ups resulted in Floyd's death lost their jobs and have either been sentenced or are likely to be sentenced to prison. Nothing will happen to the screw-ups (Biden, Austin, Miley and possibly some ground commanders) whose mistakes cost 13 brave young Americans their lives.
Just as CNN and the rest of the media refused to cover the drugs in George Floyd's system, they will also refuse to investigate what all went wrong in Afghanistan.
Here are the names Pelosi wouldn't allow to be read:
•Sgt. Johanny Rosario Pichardo, 25, of Lawrence, Massachusetts.
•Sgt. Nicole L. Gee, 23, of Sacramento, California.
• Staff Sgt. Darin T. Hoover, 31, of Salt Lake City, Utah.
• Cpl. Hunter Lopez, 22, of Indio, California,
• Cpl. Daegan W. Page, 23, of Omaha, Nebraska.
• Cpl. Humberto A. Sanchez, 22, of Logansport, Indiana.
• Lance Cpl. David L. Espinoza, 20, of Rio Bravo, Texas.
• Lance Cpl. Jared M. Schmitz, 20, of St. Charles, Missouri.
• Lance Cpl. Rylee J. McCollum, 20, of Jackson, Wyoming.
• Lance Cpl. Dylan R. Merola, 20, of Rancho Cucamonga, California.
• Lance Cpl. Kareem M. Nikoui, 20, of Norco, California.
• Navy Corpsman Maxton W. Soviak, 22, of Berlin Heights, Ohio.
• Staff Sgt. Ryan C. Knauss, 23, of Corryton, Tennessee.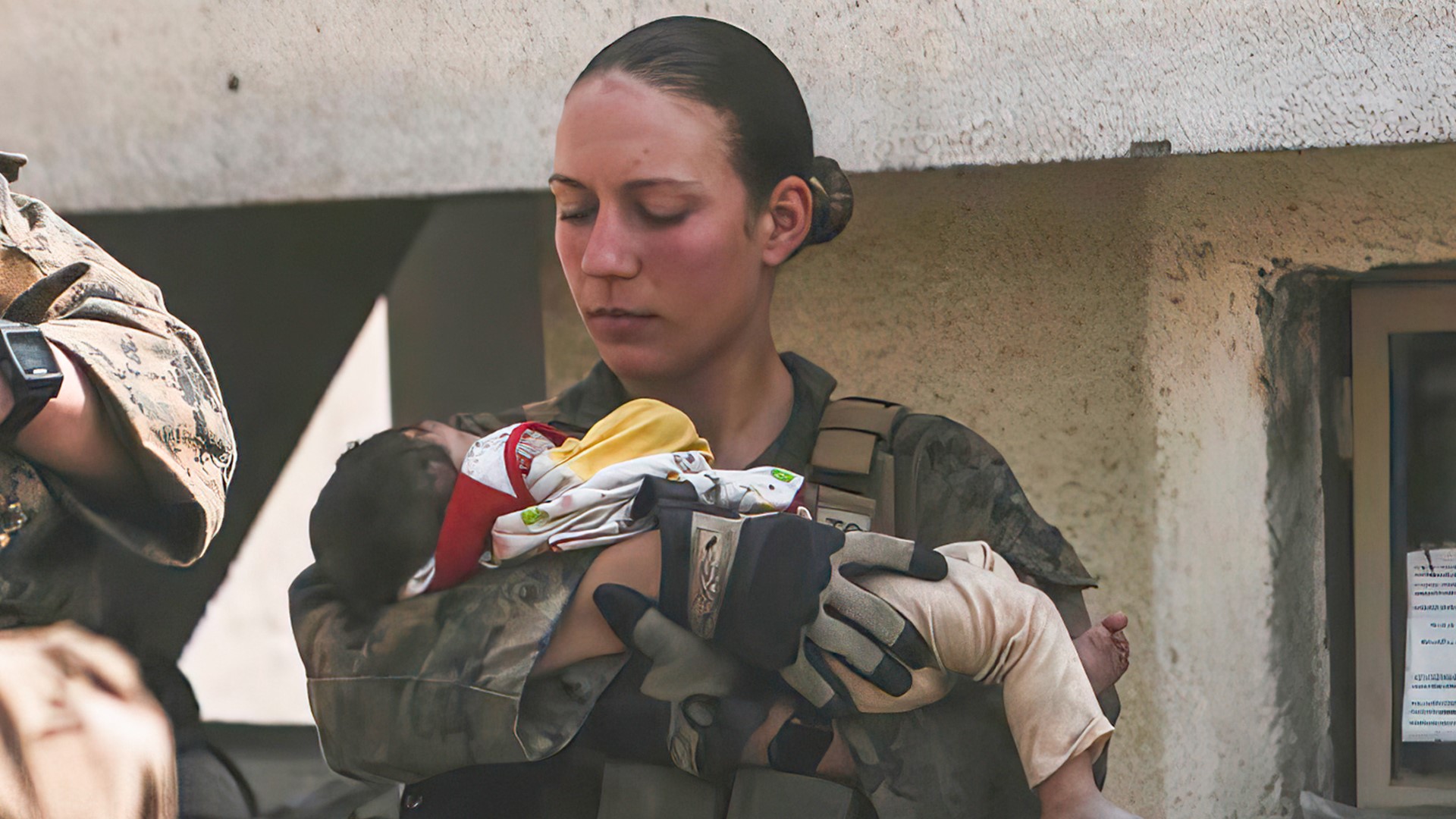 While 13 brave Americans will soon be forgotten, a career criminal has been memorialized.