A Slow and Painful Suicide
Why doesn't CNN do everyone a favor and put a gun (heaven forbid) to its head and immediately end its misery?
At a time when its ratings are at an all-time low (they even dropped further after Fredo was fired), CNN is about to introduce CNN+, a pay subscription streaming channel for which $6 a month will be charged,
Like ESPN and Fox News Channel, CNN gains most of its revenue through cable user fees. CNN receives $6.99 monthly for each cable household (regardless of whether you view a minute of CNN or not). With 90-million cable homes, that works out to a cool $7.5-billion in cable user fees (in addition to advertising revenue).
CNN's prime-time viewership is >500,000. More people view the weekly Tommy's Garage TV Show (and you should too) weekly streaming than watch CNN prime time.
CNN plans CNN+ for hard-core (corpse if you're lurking Barack) fans and plans to charge $6.00 a month to view it. If 20% of its prime-time viewers subscribe (probably a stretch), that's a paltry $600,000 in monthly subscription fees. CNN+ will be the home of Chris Wallace and you can bet he will be making at least $100,000 a month. Why did Wallace join CNN+? He is 72 years old and likely has a guaranteed contract so when CNN+ sinks, he will get big bucks for doing nothing.
CNN is far behind FOX News and MSNBC in the ratings. It averages around half a million viewers in prime time and it recently hit a 7-year low in the demo.

So it was the perfect time for Chris Wallace to leave FOX News for CNN+.

Some might have thought that Wallace was leaving to fill Chris Cuomo's slot at CNN. No such luck, though without Cuomo the failing news network's ratings have crashed to new lows.

But crashing to new lows is the default story at CNN.

CNN Airport, its captive audience operation, shut down earlier this year. And CNN isn't far behind. CNN+ is the network's bet that enough people will pay 6 bucks a month to watch it.

CNN's effort to launch CNN+, a paid streaming service, at a time when its core ratings are crashing is confusing observers who wonder why the news network thinks people will pay for CNN when they won't even watch it for free.

CNN President Jeff Zucker billed CNN+ as being for "CNN superfans, news junkies and fans of quality non-fiction programming."

The existence of CNN superfans is as improbable as Bigfoot and UFOs. No one has ever spotted a CNN superfan in the wild and not even the most exotic zoos have them in stock.

News junkies certainly exist, but they don't bother with CNN which doesn't offer news.

All that's left is the "quality non-fiction programming" which is a euphemism for infotainment, cooking shows, travel shows, and whatever else you can find on PBS, Discovery, and a host of similar cable channels that, unlike CNN, people will actually watch on their own time.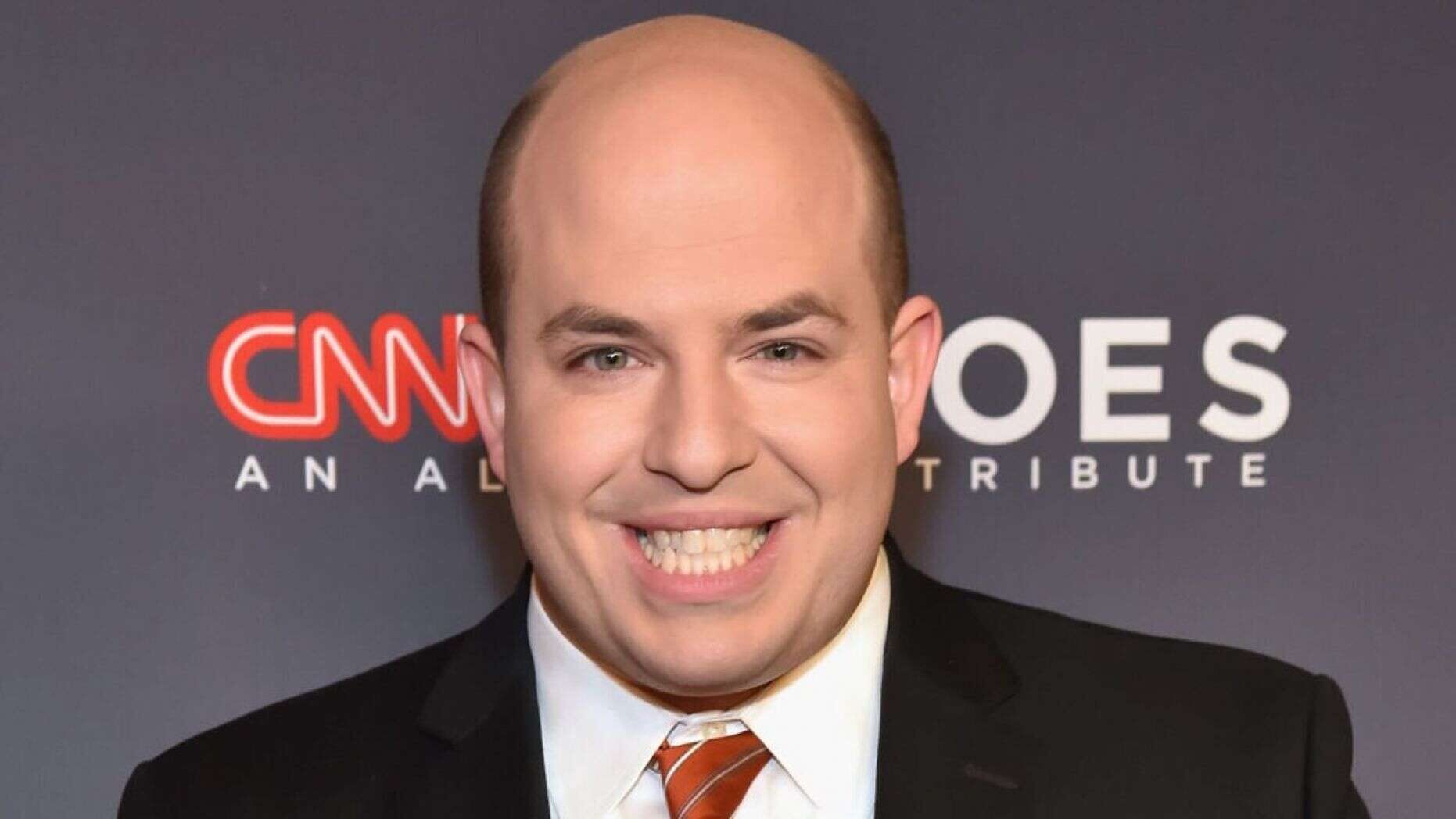 In recent years, Brian Stelter has become the face of CNN. Is this the face of?
A. Disaster
B. The Missing Link
C. Propaganda
D. Total Stupidity
E. Dishonesty
F. All of the above
Hat tip: FrontPageMag.com