Good News! Pelosi Is Seeking Re-election
More good news for the  Republicans in 2o22. There were  numerous rumors circulating that Nancy Pelosi would retire after this session of Congress. She just announced that she is seeking re-election. And, that's really good news for the GOP.
Pelosi is one of the best known and least popular figures in Congress. She stands for "San Francisco values," which are anathema to most Americans. Had Pelosi retired, voters in her district would have elected someone just as far left as Pelosi.
Unlike Hakeem Jeffries, who was touted as Pelosi's successor as lead Democrat in the House, Pelosi is the  face of Democrats in the House – an ugly and frequently surgically reconstructed face.
If Republicans are smart, which is questionable, they will link every Democratic House candidate to Pelosi, insinuating that Candidate X will be a rubber stamp for Pelosi. The only way to stop Joe Biden's destruction of America is by defeating Democrats like Candidate X.
Republicans' formula for success in 2022 is simple: common sense, courage and the  will to fight. The question is: Are the Republicans up to it?
Read  more (including Pelosi's announcement):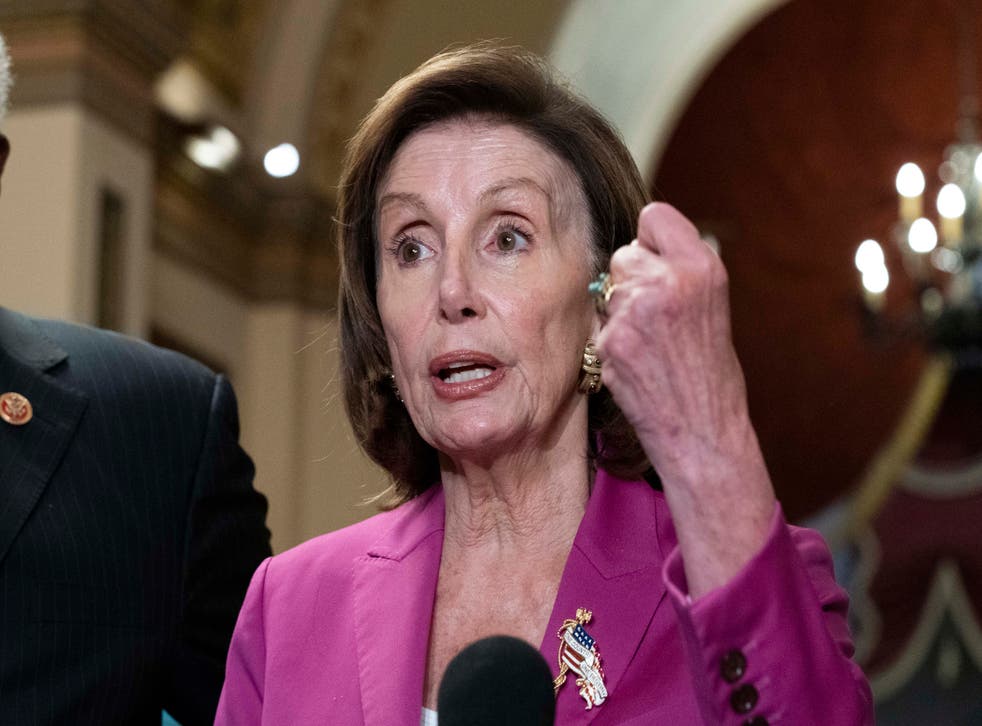 In her announcement, Pelosi stated repeatedly that her reason for running is "for the children," those she hasn't helped abort – to ensure they will receive a third world education in many of today's publk skuuls, be indoctrinated and live in a country where they have no rights.