Biden – a Liar … Delusional … or Both?
In June of 2020 Biden sent a tweet criticizing then-President Trump for not taking responsibility.
Fast-forward 24 months. The United States is in its worst shape in 40 years, if not longer. We have a multitude of problems: inflation, the economy, the border, formula shortage, rising violent crime, and now the stock market. Yet, according to Biden, all these problems are someone else's fault; not his.
The American people are seeing through this (at least two-thirds are); the other one-third was paying attention when they attended publik skuul. Biden refuses to take responsibility. In speeches, he blames Vladimir Putin repeatedly for inflation and energy prices, even though both were on the rise long before Russia invaded the Ukraine. In addition to Putin, there is a cast of enemies undercutting Biden and causing problems for Americans – COVID, energy producers, supermarkets, food producers, transportation companies … everyone except Biden.
Even with the border, where no one other than Biden, Harris and Mayorkas have caused the turmoil, Yet, Biden refuses to accept the blame. Worst of all, Biden is angrily denouncing anyone who dares to blame him for the problems.
As for the overall American mindset, Biden said, " People are really, really down."

"They're really down," he said. " The need for mental health in America, it has really skyrocketed, because people have seen everything upset. Everything they have counted on is upset. But, most of it's the consequence of what's happened, what happened as a consequence of the COVID crisis."
Biden is making a major mistake by increasing his public appearances. The more the American people see him, the more convinced they are that he is not the wise grandfather type that CNN, the alphabet networks and the rest of the media told them he was during the 2020 election. He is the obnoxious, crazy, angry old uncle that everyone tries to avoid at Thanksgiving dinner.
Biden was never that smart. He plagiarized and cheated his way through college and law school. Now he is in deep cognitive decline.
Biden is at his best when he is hiding in his basement, which prevents him from embarrassing himself and showing Americans what an incompetent fool he really is.
Hat tip: NRC Research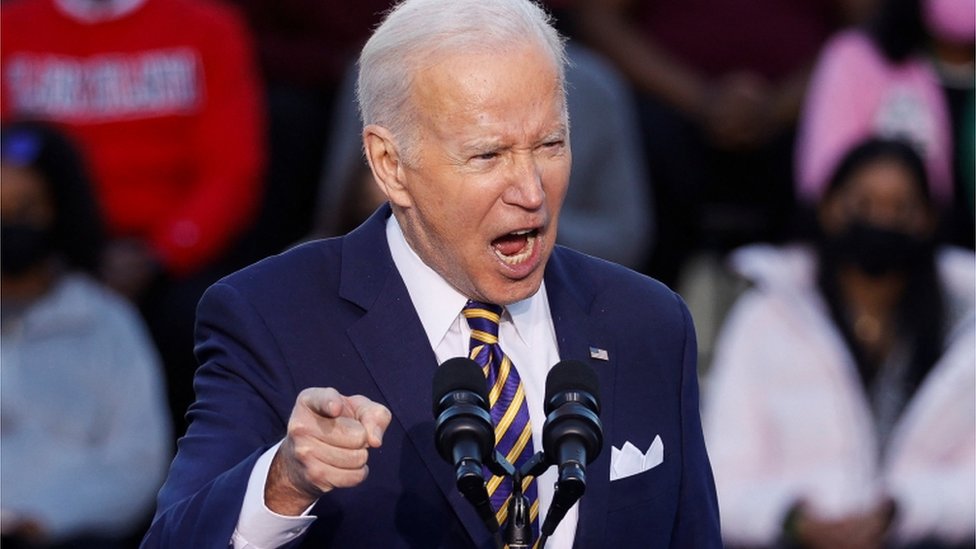 Americans are discovering the real Joe Biden and they don't like what they see.